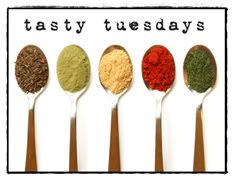 There is nothing like a Midwestern hotdish.  And to make it even better this is a recipe that I absolutely loved when I was a child.  Making a meal for your own children that your mom used to make for you is priceless.  And the fact that it's easy is just icing on the cake.
I don't really know if this hotdish has a name.  I call it the Ground Beef & Corn Hotdish.  I suppose that works huh?  Or maybe somebody actually knows the real name?
But regardless this recipe is easy peasy.  Is that even a word?  Spell check didn't like it.
Ingredients:
1 package of frozen corn
2 cans cream of mushroom soup
1 pound ground beef
1 package of extra wide egg noodles
1 cup of milk
Directions:
Cook the egg noodles according to package.  While egg noodles are cooking, brown the ground beef and add salt and pepper to taste.  Mix the cream of mushroom soup with the frozen corn and milk in an oven safe dish.  Add in the ground beef and egg noodles.   Bake at 350 degrees for approximately 30 minutes.  Or you can throw it into the crockpot on low for an hour or two.
And that's it.  That's all there is to it.  Easy to make and the boys love it.  I'll admit it's a favorite of mine too.  Brings back such fond childhood memories.  I can picture my family sitting at our kitchen table on East 4th Street eating this meal.  I loved that house.  I loved that neighborhood.  And more importantly I love all the memories I have of it.  Some day I'll go into some of my favorite memories and features of that cute little 3 bedroom, white ranch style home with a perfectly manicured lawn and a working wishing well built by my dad in the front yard.